---
A power of attorney form directs an "Agent" or "Attorney-in-Fact" to act in their place for financial, health, custody, or any specific matter. The person assigning the "power" is known as the "Principal" and should only elect a person that is considered trustworthy. It's recommended the Agent(s) selected to be the same as the Beneficiaries in their Last Will and Testament.
By State
Arkansas
California
Colorado
Connecticut
Delaware
Florida
Georgia
Hawaii
Idaho
Illinois
Indiana
Iowa
Kansas
Kentucky
Louisiana
Maine
Maryland
Massachusetts
Michigan
Minnesota
Mississippi
Missouri
Montana
Nebraska
Nevada
New Hampshire
New Jersey
New Mexico
New York
North Carolina
North Dakota
Ohio
Oklahoma
Oregon
Pennsylvania
Rhode Island
South Carolina
South Dakota
Tennessee
Texas
Utah
Vermont
Virginia
Washington
West Virginia
Wisconsin
Wyoming
By Type (12)
Advance Directive – Is a document that combines the medical power of attorney form with the living will, creating an instrument where the principal can stipulate what is to occur should they become incapacitated and who will make decisions on their behalf.
Durable (Financial) Power of Attorney – Delegate financial decision-making powers to someone else. The term "durable" means the form remains in effect if the person is no longer able to make decisions for themselves.
General (Financial) Power of Attorney – Delegate financial powers to someone else and does not remain in effect if the person is considered incapacitated or mentally disabled.
IRS Power of Attorney (Form 2848) – Required to signed and attached to an IRS filing if an accountant is doing the paperwork on the taxpayer's behalf.
Limited Power of Attorney – A designation for a special task given to someone else. This is common for vehicle-pickups, getting mail for someone else, or any other custom request.
Living Will – Helps users to record their desired procedure regarding situations involving them being on life support.
Medical Power of Attorney – Sometimes referred to as an "Advance Directive" or combined with a Living Will, allows a person to choose someone else to act as their health care agent in case the patient is no longer able to make decisions for themselves.
Minor (Child) Power of Attorney – Select someone else to be the caretaker of a child for a temporary period.
Real Estate Power of Attorney – To allow someone else to manage, purchase, or sell real property on their behalf.
Revocation of Power of Attorney – Cancels a power of attorney immediately or on a scheduled date.
State Tax Filing – Allows a taxpayer to have someone else to file and pay state taxes on their behalf.
Vehicle Power of Attorney – Allows the owner to select someone else to either sell or register the vehicle.
What is a Power of Attorney?
A power of attorney gives another person the authority, or power, to make decisions on your behalf. It's a document that can serve so many purposes. Financial advisors, lawyers, spouses, caregivers, and certified public accountants all eventually ask permission to sign a power of attorney so they don't need to hassle you every time they need to file paperwork or make decisions on your behalf. Of course, you need to be careful giving power of attorney to an individual that would have access to your bank accounts or other financial accounts as they could abuse this power.
The main purposes for a power of attorney are:
Appointing a health care watchdog in the event you become incapacitated
IRS purposes for your CPA
Giving your financial advisors decision making power
Giving power for a limited time to a person of choice
Give broad or general powers about anything and to anyone
How to Get Power of Attorney?
Obtaining a power of attorney form is fairly easy, simply select the form that best fits the power you wish to grant to another person, known as your "Agent". It's finding the right person to give this power is what can be tricky. If you are giving power to a professional like a lawyer or caregiver, you should have less worries as it's a professional relationship. It's when relying on personal relationships when giving power that you must give some thought as to who to choose.
Step 1 – Select Your Powers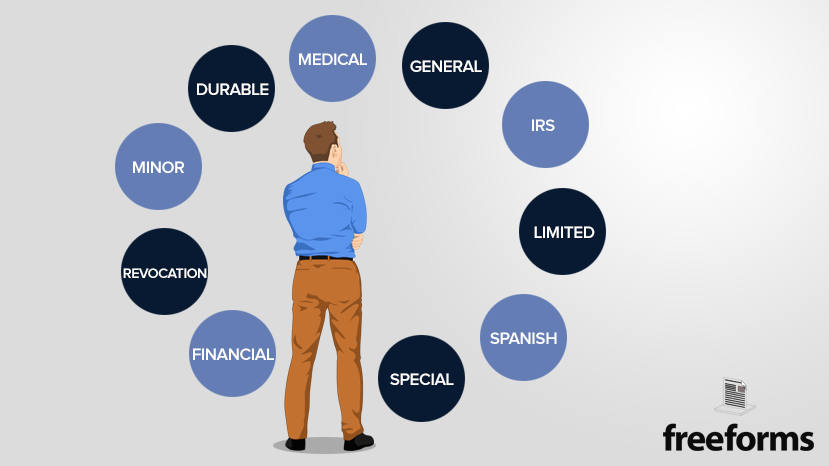 Which power are you in need of giving to another individual? That is the question you, the Principal, need to ask yourself. If you are in need of having someone know your preferences if and when you become incapacitated, you would want to use a Medical (Health Care) Power of Attorney. Or say you only need a specific power and for a set amount of time, you would use a Limited Power of Attorney. Look at our Power of Attorney Types and select the form that best suits your situation.
Most popular powers are often based on:
Financial matters
Medical responsibilities
Step 2 – Choose Your Agent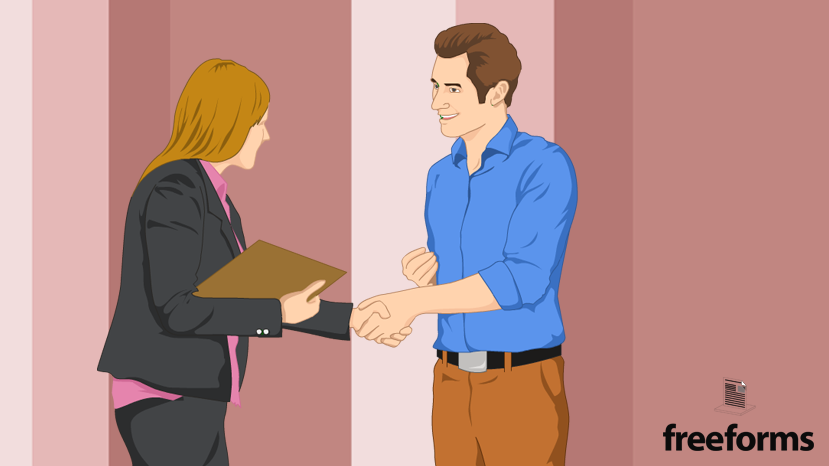 The single most important aspects when selecting an agent are trust and accountability. Whether it be a hired professional or a personal colleague, this personal must be someone that you can count on when it comes time for them to act on the powers you have given them.
Recommended agents for a power of attorney:
Family member
Attorney
Caretaker
CPA
Depending on the type of power you wish to grant, the person you choose will vary accordingly. For example, if you are leaving your end of life preferences in a power of attorney, it's best to appoint a family member or someone who is very close to you on a personal level as that person is more likely to understand your wishes. If running a business, you can give someone power of attorney to deposit checks and other financial related tasks.
Step 3 – Create a Power of Attorney Form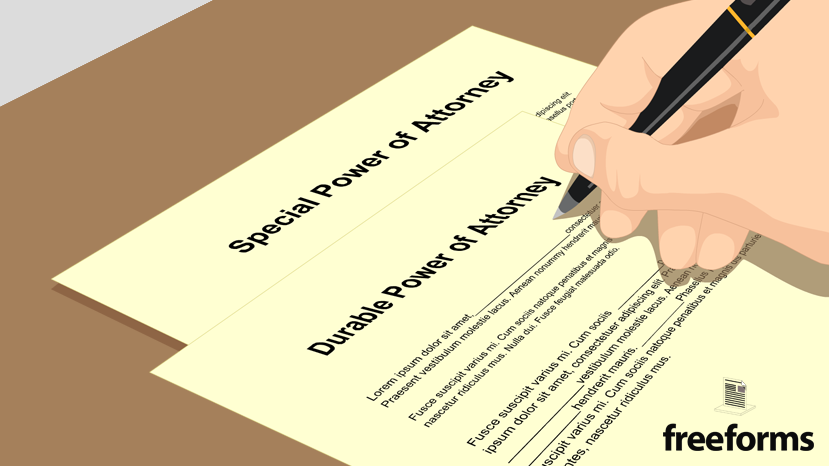 In order to give a person power of attorney on your behalf, you need to create a document called a power of attorney form. In this document, the Principal can detail broad or specific powers he or she wishes to give their agent. Look at the various types of power of attorney and download a power of attorney form to get started. Due to the nature of the name as it contains the word attorney (Power of Attorney), hiring an attorney to complete a power of attorney form is not necessary.
A basic power of attorney form allows the Principal to check off certain powers they wish to grant to their agent. Try to be detailed as possible and always write special instructions to give clarity about your wishes.
Helpful Tip: Pay attention to the Effective Date. Select whether the power of attorney will be set forth immediately upon signing or if the document will take effect when the Principal is determined incapacitated.
Step 4 – Sign and Notarize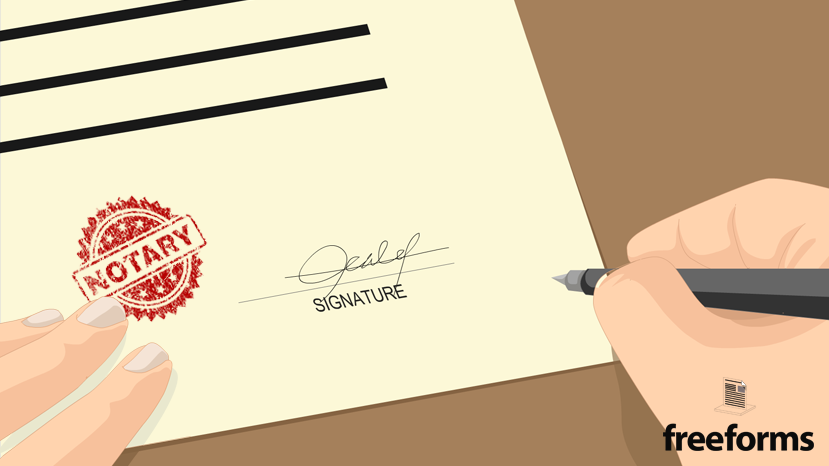 A power of attorney legally goes into effect when the Principal signs the document witnessed by one or more people, depending on state requirements. Also, the Principal must be of sound mind meaning that the Principal cannot be incapacitated, drugged or mentally unstable under any circumstances when signing a power of attorney. When a power of attorney is ready to be signed, bring it to a Notary public. A notary can be found at your local bank or online at Notarize.com. In most cases, a Notary will count as a witness. Therefore in most states, bringing one witness to signing will suffice.
FAQs
What does power of attorney mean?
Power of attorney is the act of giving legal authority to another person, known as an "agent" or "attorney-fact", to take action on their behalf.
How to sign as power of attorney?
When an agent signs a document on the Principal's behalf, he or she must do it in a certain format that clearly shows all that are involved that they are signing on behalf of the Principal. See the image below for instructions.
What happens to power of attorney after death?
After the Principal dies, a power of attorney is no longer in effect. It becomes void as the agent cannot act on the behalf of the Principal because the Principal is deceased. Any decisions regarding the Principal's estate and post death wishes should be found in the Principal's Last Will and Testament.
How to revoke power of attorney?
To revoke is to void, cancel or replace an existing power of attorney. A power of attorney can be revoked in 3 different ways which are:
Issuing a revocation of power of attorney form which will void your current power of attorney
The Principal dies
Creating a new power of attorney and notifying all parties involved with the previous power of attorney
Does a power of attorney need to be notarized?
Most states require a power of attorney to be notarized to legally take effect. Check with your local state requirements. No matter which state you reside in, it's always a good idea to have a power of attorney notarized.
Does guardianship override power of attorney?
In most cases, guardianship over a minor supersedes a power of attorney. Due to the involvement of court proceedings with guardianship cases, it's difficult to give a broad answer to this question as each case may be different when it comes to guardianship vs power of attorney.