---
Updated on January 15th, 2021
The Arkansas lease agreement determines how the tenancy will transpire when a landlord is renting their property to another individual or entity. Details that should be specified within the document include; the rent payment, security deposit, start & end date of the contract, and terms of use. Before executing this agreement, the landlord will typically have the interested party submit an application for approval.
Rental Application – A paper form utilized in the process of screening potential renters. The information contributed via the fillable document can be used by the landlord to ensure the lessee can support the monthly rental schedule.
Lease Agreements by Type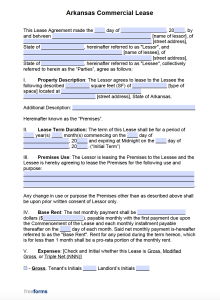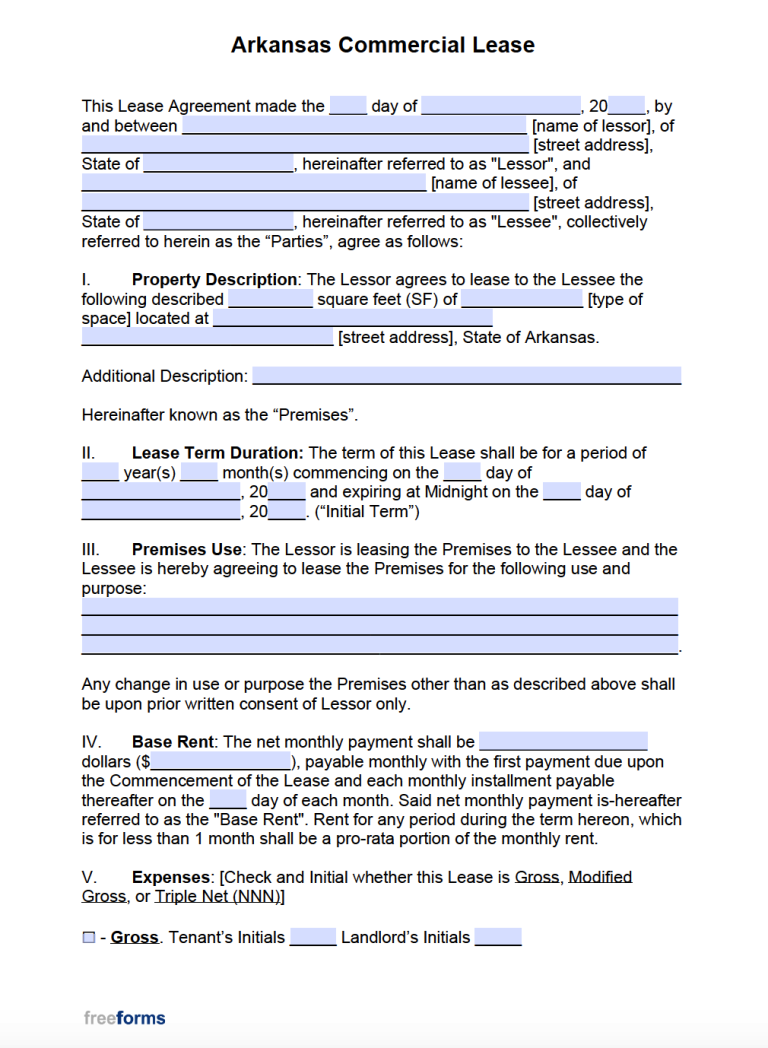 Commercial Lease Agreement – For landlords who are renting their property to a business entity.
Download: Adobe PDF, MS Word (.docx)
---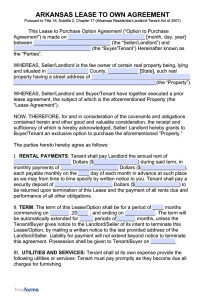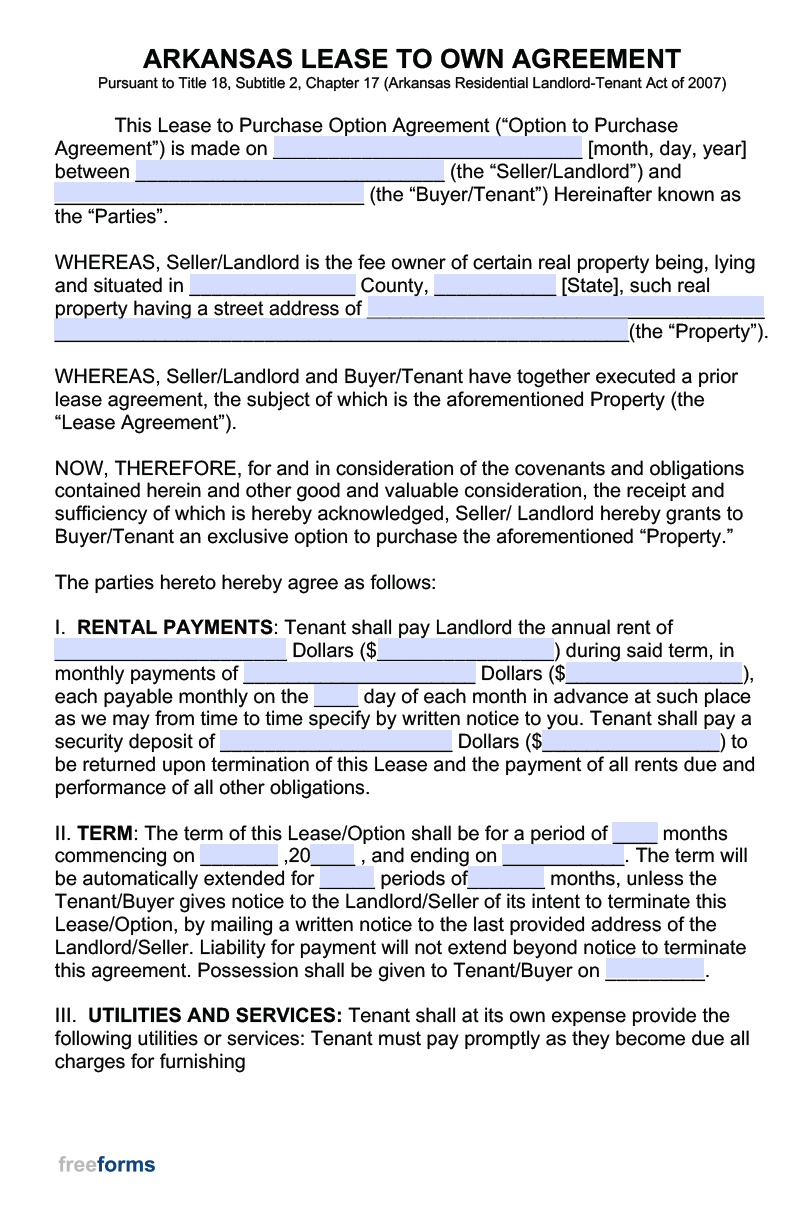 Lease to Own Agreement – For renters who would like the option of purchasing the property during the term of the tenancy.
Download: Adobe PDF, MS Word (.docx)
---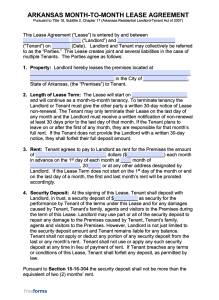 Month-to-Month Lease – Enables participants to rent a property one (1) month at a time. The lessor and lessee may terminate the tenancy at any time as long as they provide thirty (30) days' notice in advance.
Download: Adobe PDF, MS Word (.docx)
---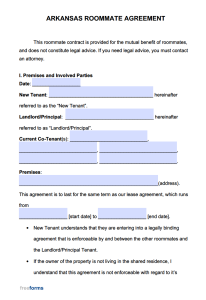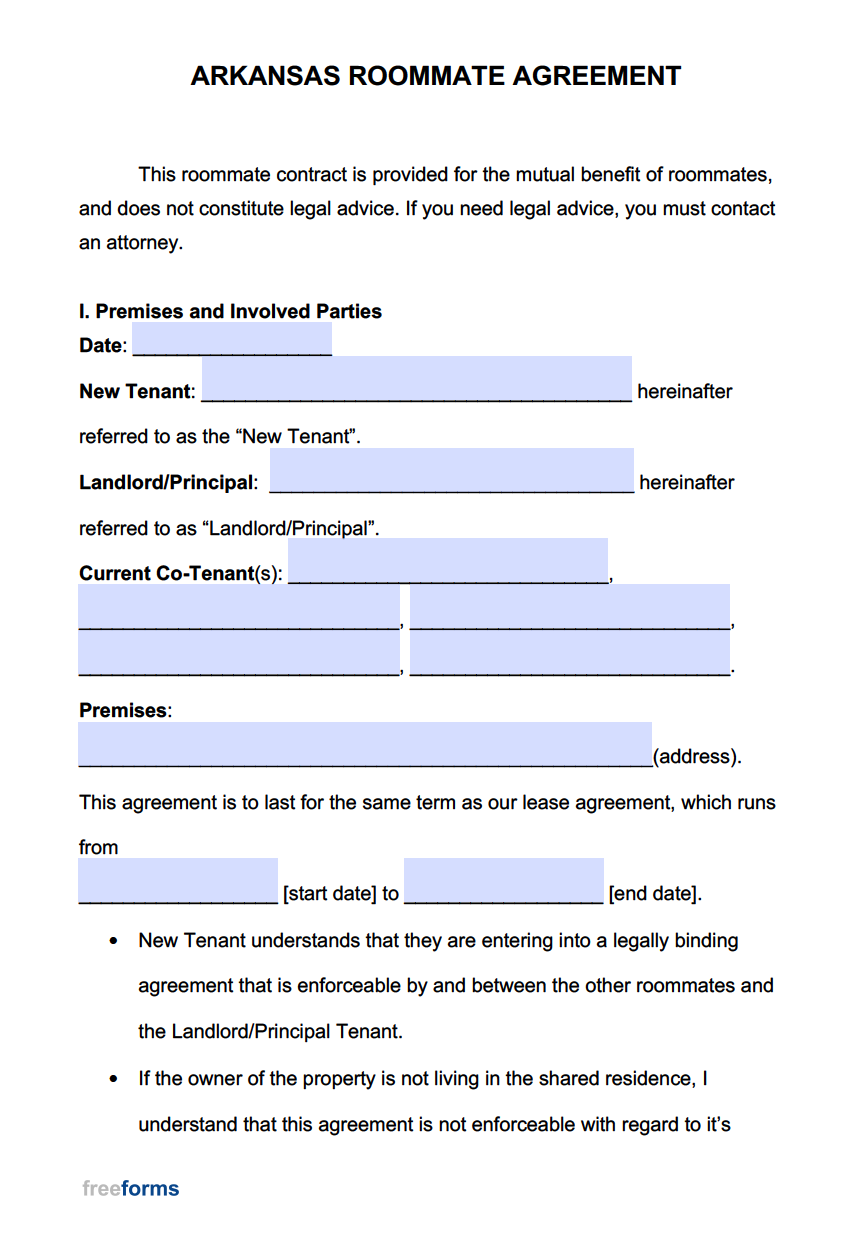 Roommate Agreement – Specific to the rental of a room within a residential dwelling.
Download: Adobe PDF, MS Word (.docx)
---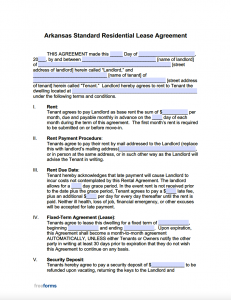 Standard Lease Agreement – Serves to perform the task of designating the provisions of the arrangement to written documentation.
Download: Adobe PDF, MS Word (.docx)
---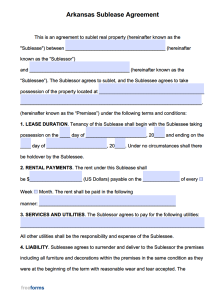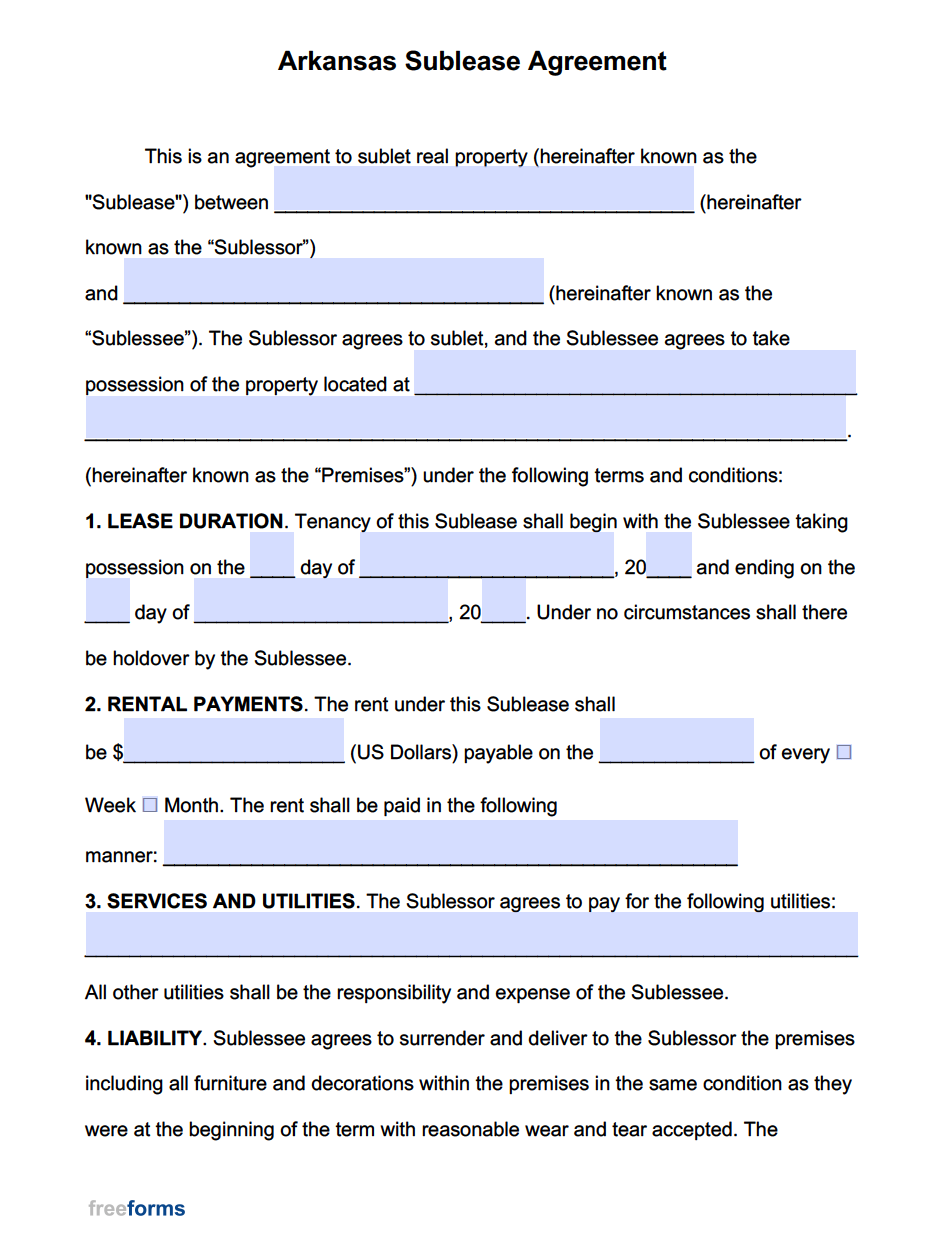 Sublease Agreement – Allows a current tenant of a property to rent to what is known as a "sub-tenant".
Download: Adobe PDF, MS Word (.docx)
Landlord-Tenant Laws
All state-regulated conduct between lessors and lessees, in regard to renting a property, can be found within Chapter 17 – Arkansas Residential Landlord/Tenant Act. (The Arkansas Realtors Association has also compiled a comprehensive Landlord/Tenant Handbook that can be referenced when researching the state's necessary protocol.)
Required Landlord Disclosures
The state of Arkansas does not require the landlord (lessor) to provide any specific disclosures within the lease agreement. That being said, it is encouraged that they disclose any marijuana use policies pertaining to the property if the tenant holds an active medical marijuana card.
Lead-Based Paint (42 U.S. Code § 4852d) – Property owners or authorized individuals must disclose any possible lead paint dangers that may be present within the confines of a rental property that was built anytime earlier than 1978, according to federal law.
When is Rent Late?
According to the state's law, lessees are obligated to provide payment for the rental property on the date recorded within the lease agreement (§ 18-17-401(b)(1)); a 5-day grace period is permitted if need be (§ 18-17-701(b)).
Late Fees
There is no statute that specifies a distinct fee that can be charged for late rent payments. Individuals participating in the origination of a lease agreement should stipulate the repercussions of an overdue payment prior to the tenancy.
NSF Checks
If the tenant provides a rent check that will not process due to insufficient funds, the landlord may impose a fee that does not exceed the amount of $30, plus compensation for any charges associated with the landlord's bank (§ 5-37-307, § 5-37-304).
Security Deposit Maximum
Landlords who rent six (6) or more properties may only charge a maximum security deposit equivalent to two (2) months' rent (§ 18-16-304).
Security Deposit Return
The lessor must send the lessee their full security deposit (minus any deductions for unpaid rent and/or damages) within 60 days of the end of the tenancy (§ 18-16-305).
Landlord's Entry
Arkansas law does not stipulate a mandatory time period that the landlord has to notify the tenant prior to entering the premises. Lessees may want to discuss this issue prior to completing the lease agreement.