---
The Florida Revocation of Power of Attorney is frequently exercised by those who would like to void the terms of a POA document. Upon the fulfillment of an agent's duties, the grantor may officially negate the authority granted by executing a copy of this written instrument. To effectuate it, the terminating party must furnish the form with the following information:
The names & addresses of the participants involved.
The date of the original POA.
The county in which it was recorded.
After recording the details above, it is recommended that two (2) witnesses and a notarial officer acknowledge the executor's signature to substantiate the instrument. (Copies of this document should be distributed to any individuals involved in the initial designation of powers.)
Laws
Statutes – § 709.2109(1)(d), § 709.2110
Signing Requirements – It is advised that the revoking party sign in the presence of two (2) witnesses and a notary public.
Related Forms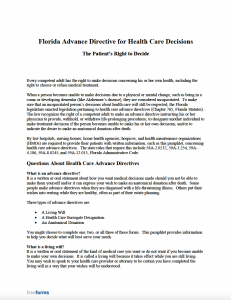 Advance Directive (Medical POA & Living Will)
Download: Adobe PDF
---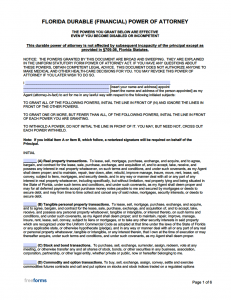 Durable (Financial) Power of Attorney
Download: Adobe PDF, MS Word (.docx)